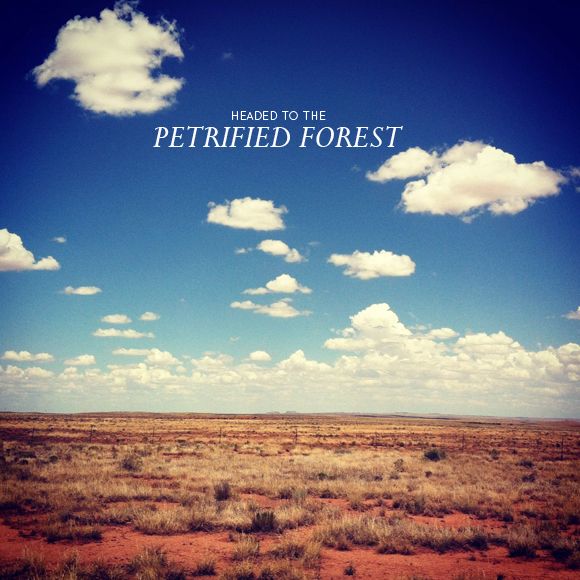 This weekend my brothers and sisters and their families have been together at my parent's home in Snowflake, Arizona. After we were all burnt out from the lake, we decided to take a little day trip to Gray's Rock Shop in Holbrook near the Petrified Wood Forest. It was the coolest place, full of the most incredible gems and rocks. Mother Nature really knows how to put together a color palette!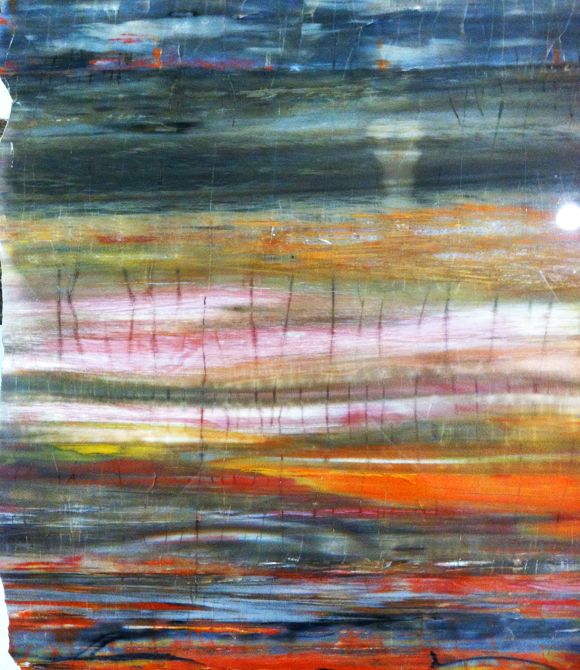 I loved these crystals that looked like a cityscape.
Wearstler-esque petrified wood stump chair and gorgeous mollusk fossils.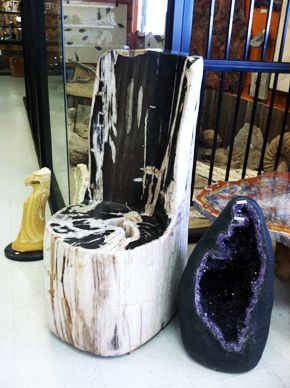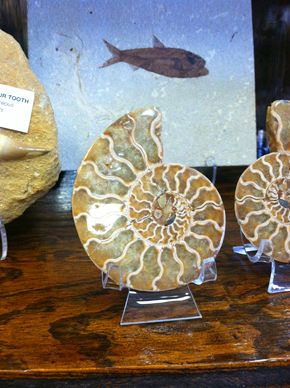 The shop had the most beautiful agate all over the place. This little bowl was full of pieces already banded in gold and ready for stringing on a chain.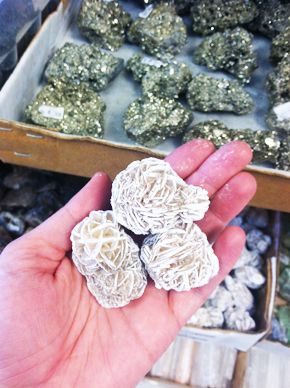 I wanted these petrified wood bookends so, so bad!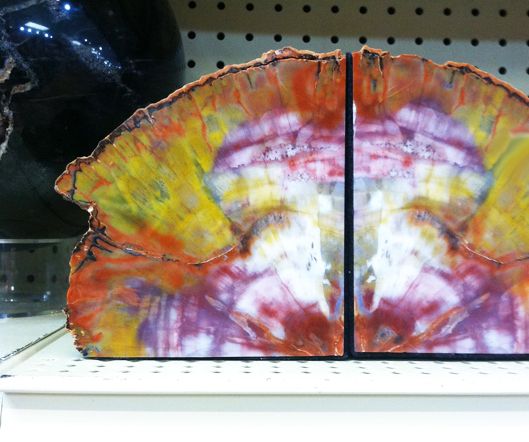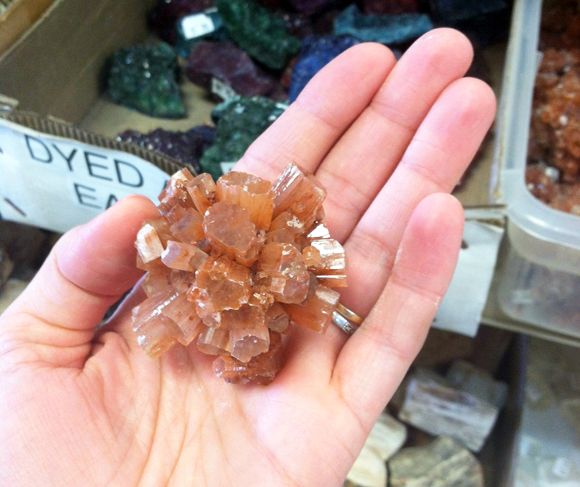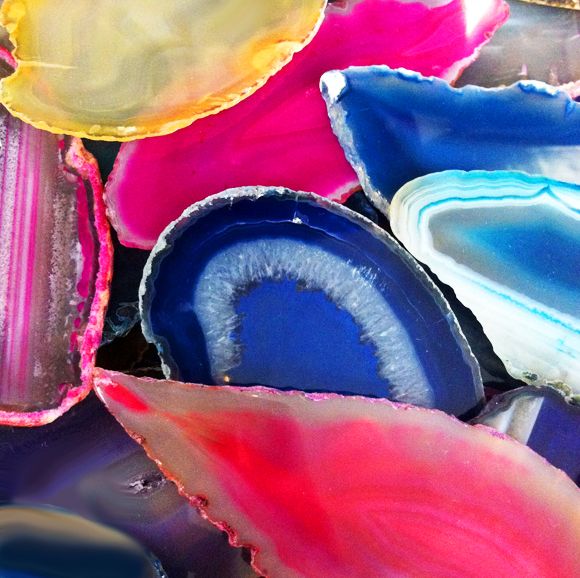 Malachite boxes and trinkets were everywhere!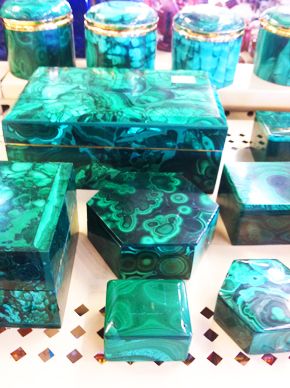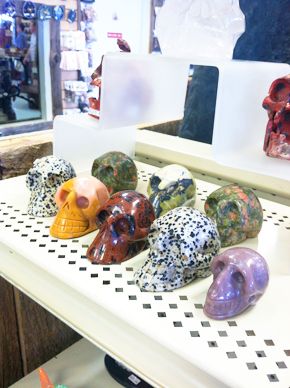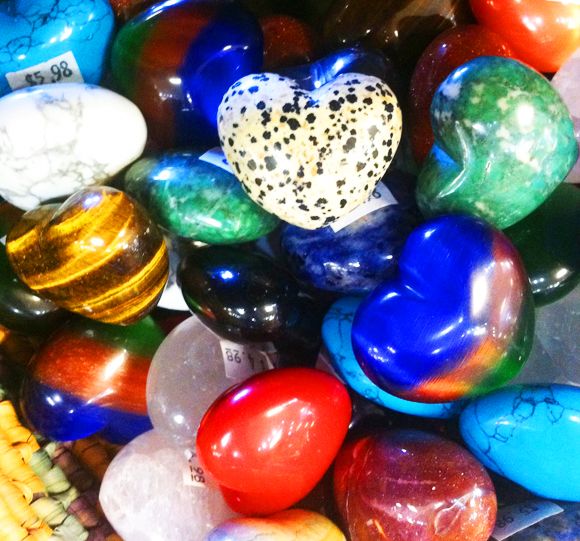 They also had an awesome selection of brass and acrylic pieces for displaying your rocks. I liked these petal-shaped ones.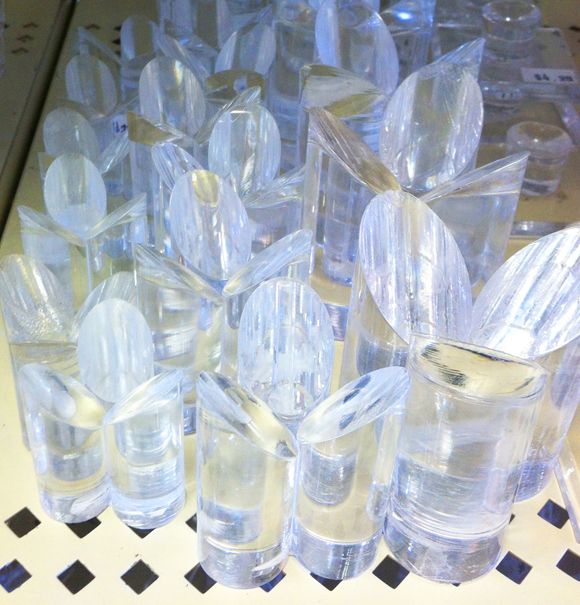 The girls helped me pick out this pretty piece of petrified wood and the minty green crystal to take home with us to NYC next week. I'm so crazy about the colors! And aren't the brass and acrylic stands great? It will be fun to have little souvenirs of this trip and reminders of our old home in our new home.
PS Did you know petrified wood is estimated to be between 50 and 200 million years old! Amazing.