Hi friends! I didn't mean to drop off so early this week, so sorry for the slim posting schedule! I was a speaker at Alt Design Summit again (
yay!
) and I've been sick as a dog all the while, so a little blog break was in order. Also, in the sad news department, we lost my sweet Grandpa yesterday so I'll be traveling to Arizona for his funeral basically right after I get back to New York. So many highs and lows recently! Thank goodness for all the fun distractions I've had here at Alt. It really was so great to see blogging friends - what a bright spot in this sad, strange, dayquil-filled week. :)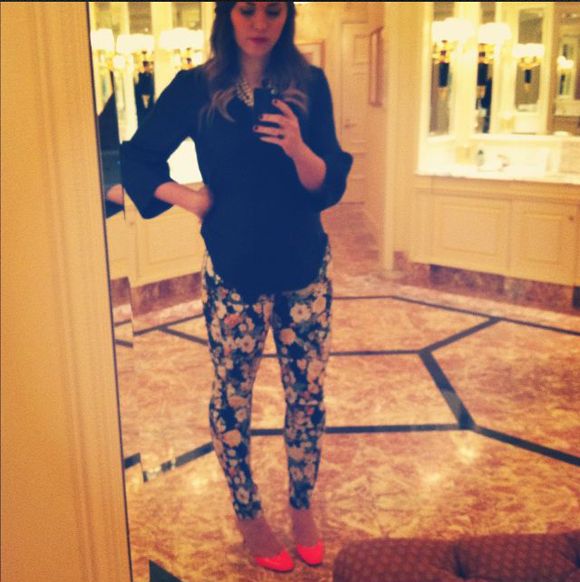 One of the things I love about coming to Alt each year is having time away from the daily grind, where I can reflect on my blog and business and make some concrete plans. I really want to get some more momentum going with a fabric line this year. (You guys. On Wednesday, I got to pick
Annie Selke's
brain all night about this over dinner. It was amazing - and she is a true genius.). I've got all sorts of ideas for patterns, but wouldn't something like this pattern from
the jeans
I wore today at Alt be perfect? I want a floral that feels less stuffy, more modern. It almost looks decoupage.
{And the neon heels are from J Crew.}

I miss you all! I'm excited to get back to regular posting and regular life on Monday. Have a lovely weekend. xo