Christina
is one of my favorite people. She is as kind, talented and gorgeous as the day is long. The last time I was in Arizona, I swung by her new house for a little tour. I'm going to beg her to let me share everything here on LGN when she's finished (I'll probably have to arm wrestle the editors at Elle Decor for it - it's
SO
good!).
In case you haven't seen these yet, and since we were talking about
cool bunk beds
the other day, I thought I'd share the built-in bunks Christina did in her triplet sons' room. So, so cool right? That railing is unreal.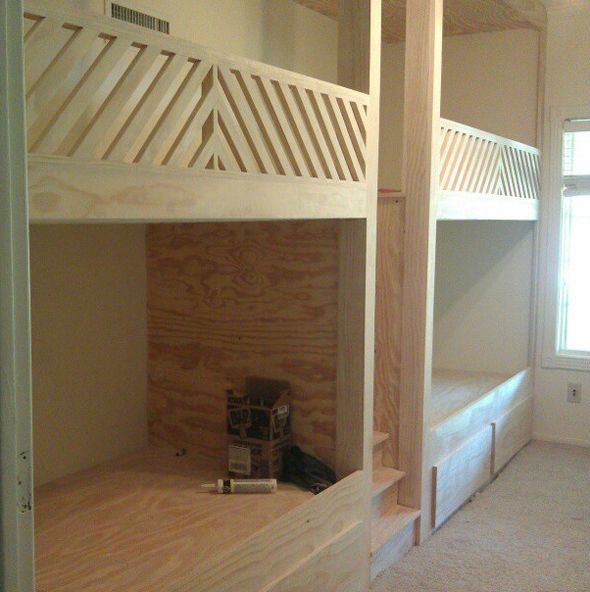 One of my favorite parts of the bed is
the DIY hardware
Christina made by spray painting pipes! I've made curtain rods out of pipes before, but never oversize pulls. The brass spray paint takes them to a whole new level.
I love how chunky these are. Anything smaller would have been lost on the beds.
See what I mean by talented?!
PS Christina shared a little tour of her twin daughters' bedroom here, back in the day. Still love that room. :)